St. Clair Beekeepers Association
It's Swarm Season Scroll down for info on bee removal
I found some bees - now what do I do?
Swarm are usually found on objects or vegetation.  Somewhere in the clump of bees you will normally find a queen.  A swarm will stay in place for a few minutes to 24 hours.  Swarms are usually easy to remove.
A cutout of bees is a swarm that has found a new home and has taken up residence.  It could be in a wall, a hollow tree, in the soffit or in an attic.  Anywhere a small hole leads to a cavity that is suitable to be called home.  Cutouts are more difficult to remove an can damage your property.
Membership Meetings
Membership meetings are held the last Sunday of the month May-September at 2:00 PM at various apiaries. November - April the meetings are held at the Edwardsville Farm Bureau or the St. Clair Farm Bureau on the last Friday of the month at 7:00 PM, Click below for more details and information about the next meeting.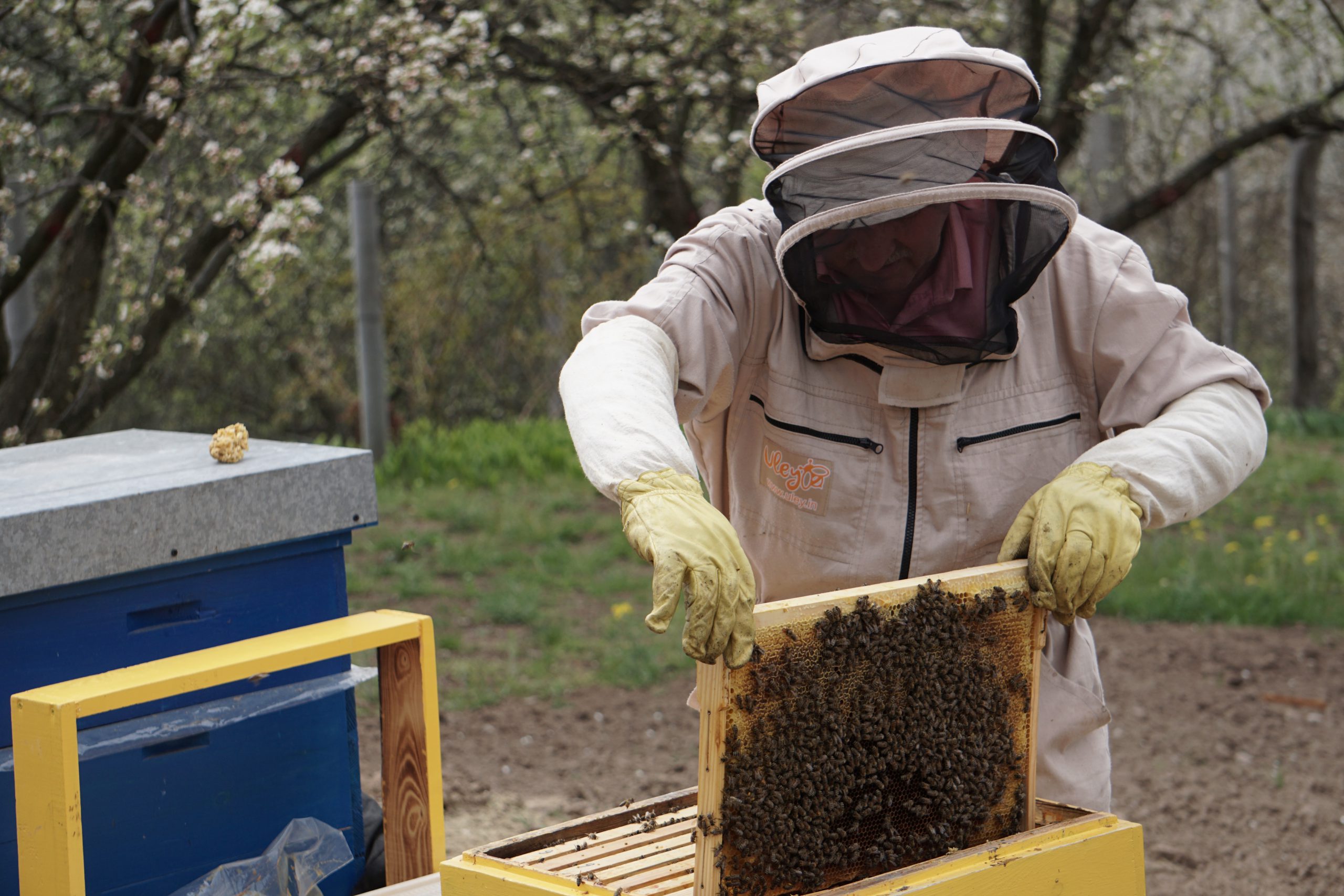 State Bee Inspection
Call Eleanor Schumacher to have your hives inspected. She can be reached at 510-285-7879. Click below for more information about the State of Illinois Beekeeping